The intuitive user experience of Apple's iPhone is one of its major attractions – it simply works. While outperforming its competitors, every device inevitably starts to slow down over time. New iOS updates can bring about a decline in performance, and it can be frustrating to witness your once lightning-fast iPhone gradually slowing down. How to keep the iPhone at optimum speed? There's not much you need to do.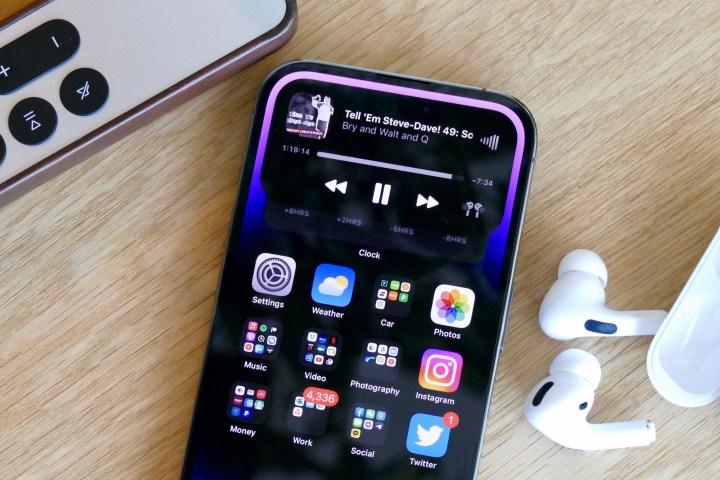 How to Make iPhone Performance Faster?
#1 Restart your iPhone
To enhance the speed of your iPhone and make it faster, consider restarting it. Often, a simple fix for your iPhone's speed issue is to turn it off and then turn it back on.
Follow these steps to restart your iPhone:
Hold down the side button located on the right side of your phone.
Swipe right on "slide to power off" to shut it down.
#2 Uninstall unused apps
Go through the apps and games on your iPhone and uninstall anything that you don't regularly use. Be uncompromising. These apps take up space and potentially consume resources by running and updating in the background.
You can delete apps on iPhone by tapping and holding until all the apps enter jiggle mode, or simply tap and hold on the app icon you want to delete and choose Delete app from the popup menu.
#3 Automatic garbage cleaning
To speed up your iPhone device, you need to get rid of something that uses up your smartphone's resources but doesn't offer any benefit in return. There is quite a lot of such data and smart iPhone cleaning can find many of them. You will need to install the clean iPhone storage app, but you can clear your device of most unnecessary data in a minute. Only the CleanUp app allows you to delete cache and cookies, downloads, photos and videos, and duplicate data. How to clean up a smartphone using the application? Just log in and start scanning. When the found files report appears, select what you want to delete. You can also compress photos and videos so they take up less space.
#4 Check for iOS updates
To enhance the performance of your sluggish iPhone, consider installing the latest iOS software. Often, when new iOS updates are released, users frequently encounter speed issues with their current version, along with reports of overheating. By updating your iPhone, not only will you experience improved speed and temperature regulation, but you will also bolster your device's built-in security.
To check for iOS software updates, follow these steps:
Open the Settings app.
Tap on General, then select Software Update. Wait while iOS checks for updates.
Tap on Download and Install to update your iPhone to the latest iOS version. Follow the password prompts to complete the installation process.
#5 Enable or disable Low Power Mode
When your iPhone's battery level goes below 20%, you might have observed it automatically activating Low Power Mode. Although this feature helps prolong battery life, it can negatively affect performance. Tech Detective's iOS expert Monserrat Cancino suggests using Low Power Mode only when your battery level is below 20%, as it disables vital features and slows down your iPhone.
#6 Check location services
When you download a new app, you may have observed that it requests permission to track your location. While this feature offers convenience, it can negatively impact your iPhone's battery life and performance. Moreover, to ensure security, it is unnecessary for any app to constantly track your whereabouts.
Cancino recommended, "If you notice a quicker battery drain, navigate to Settings > Privacy & Security > Location Services and modify app permissions accordingly." Opt for "While Using" whenever feasible to prevent continuous location tracking by apps and assess if it enhances your iPhone's performance.
#7 Clear cache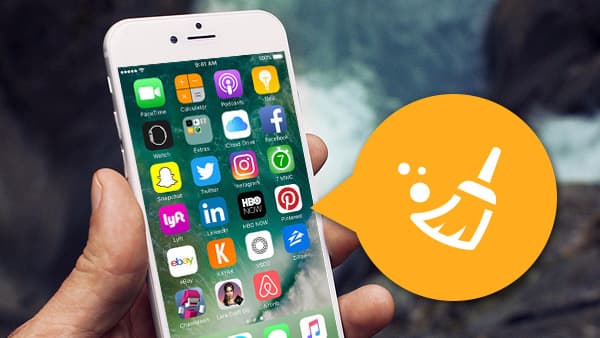 You may have come across the term "cache" before without fully understanding its meaning. Let's simplify it for you. When you browse apps like Safari, your iPhone saves small bits of data based on your repeated actions. These snippets of data help your device and apps perform actions faster, increasing efficiency and reducing processing time.
While this sounds great and is quite useful, over time these small data packs accumulate and form a large cache that you may not want. That's why it's a good idea to regularly clear your cache. Unfortunately, there isn't a single-step process to clear all your cache at once; you'll have to do it individually for each app.
#8 Keep apps updated
Outdated apps can slow down the performance of your iPhone and also pose security risks. To ensure optimal performance, it is essential to regularly check for iOS system updates and updates from individual apps. Updating apps is convenient with Apple's user-friendly interface. Simply go to the App Store on your phone, look for Updates in the sidebar, and select individual apps to update or choose to update all of them.
Final Words
To keep your iPhone running at good speed, you need to avoid cluttering it with junk. That is, clean it periodically. It is also a good practice to disable unnecessary features. It is also worth periodically updating iOS and applications.